Expert Advice on Choosing a Classic Haircut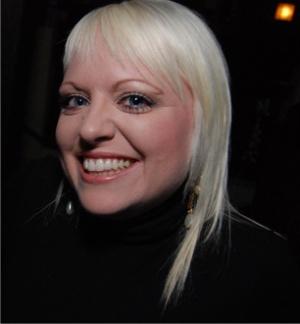 For the most timeless hair inspirations, we sought the expert advice of Los Angeles based hair stylist Erin Stidham. Erin spent many years perfecting her hair genius training at the Vidal Sassoon Academy and studying under Toni & Guy and Paul Mitchell stylists. With a passion for precision cuts and color, Erin spills which classic hairstyles make the final cut.
Tips on Choosing a Classic Haircut
Choosing a classic haircut can be just as daunting of a task as searching for the ultimate timeless handbag. Hair is one of the most important aspects of our appearance, yet we often fall prey to the latest hair trends rather than focus on what suits our facial structure and lifestyle. Whether you're seeking a new career in a competitive job market or just want to kick your sophistication up a notch, these classic and sophisticated hair style ideas are sure to make you feel chic and timeless no matter your budget.
LoveToKnow (LTK): What is your favorite classic haircut?
Erin Stidham (ES): An a-line, graduated bob.
LTK: Is there any '"one'" classic hairstyle every woman can wear?
ES: I believe the one classic haircut every woman can wear is a bob of some sort. It's a versatile style. There are so many different types of bobs. It can be worn classic, sophisticated, edgy, layered, one length, a-line, or chin length.
Polished Style
LTK: Is there any way to add polish to tight curls and waves to create a classic and structured style?
ES: With textured and curly hair I try to avoid the "bell" shape that many of my curly clients dislike. I suggest to adding round layers internally, while keeping a bold outline. Adding round layers will minimize any corners or build up of weight that flat, rectangular layers add. I also don't like to over texturize curly styles, this just adds frizz and too much volume at the root.
LTK: What styles would you avoid while choosing a classic haircut for your clients?
ES: I try to achieve my client's hair goals while educating them on the maintenance. I strive not to avoid any one style. I just inform my clients on what it takes to maintain a classic style, and of course I keep in mind their texture and amount of hair when choosing a classic cut.
Trends and Tools
LTK: Are there any timeless cuts that will work with the current hair trends?
ES: Whether your hair is short or long, there is a current style trend. For long hair I recommend long layers throughout and a soft face framing layer. Soft mermaid like curls can be added by wrapping sections around a 1 1/2" barrel curling iron. For short hair, the pixie crop and chin length bobs are both very timeless.
LTK: What is your favorite styling product?
ES: My favorite styling product is Aveda's Light Elements Smoothing Fluid. This is a lightweight hair serum that can be used on almost everyone. I like to apply it to wet hair before blow drying and also after blow drying to help tame frizz. I also use it on my clients who wear their hair in a natural style, for a tame, weightless look.
LTK: Please name a few of your essential styling tools.
ES: My number one styling tool is a 1" flatiron. It's small enough to style short hair and bangs, but I can also use it on long lengths. I also use a Denman brush on almost everyone. It helps in detangling, adding root lift and flattening while blow drying.
Versatile Styles
LTK: Do you believe every woman can wear bangs?
ES: I believe there is a bangs style out there for everyone. There are so many different types of bangs, short, long, textured, bold, piecey. Bangs are an essential if you want to draw attention to a certain feature on your face.
LTK: What classic haircut would you recommend to look polished and sophisticated on a tight budget?
ES: I would recommend a shoulder-length, layered bob. With this style you can wear it straight, curl it, pin it all up, wear it down or add bangs. The cut can look different everyday and you can go a while with out anyone knowing how long it's been in between cuts.
LTK: What are some classic hair color options?
ES: Staying within two shades of your natural color, whether lightening or darkening, while adding a few face framing highlights will instantly brighten your whole look. It's just enough to show off your cut, while keeping the maintenance low. The highlights will help by breaking up your base color, so your regrowth isn't as obvious.
Cool, Classic Style
Choosing a classic haircut means you can get achieve versatile, polished styles. With the help of a great stylist, your next cut can be a timeless look that can take you anywhere.