Dreadlock Updos
Dreadlocks are not just a Rastafarian look anymore; this dreadlocks gallery highlights a variety of fashionable, attractive hairstyles you can create with dreadlocks, from beautiful formal updos to punk hair styles to casual everyday hairdos.
Longer dreads can easily be piled on the head for an elegant updo. Accessorize the look with bold flowers for a touch of color and chic flair sure to turn heads. If you prefer a more casual look, however, there are many other dreadlocks styles to choose from.
Dreads and Braids
Create a unique hair style by opting for a combination of dreadlocks and braids with two tone hair color. Keep smaller, finer plaits close to the face for delicate framing, and use thicker, longer dreads toward the back of the head for balance.
Children's Styles
Dreadlocks are a great look for any age, and they're popular for African American children. This is also a practical style for children, since dreadlocks take less day to day care to stay looking neat, and they're durable enough for even the most active child to wear.
Partial Updo
Longer dreadlocks can be pulled into a partial updo by taking the dreads closest to the face and knotting them together at the back of the head. They can be tied with an elastic, ribbon, or just woven together to keep the shape of the hairstyle without added bulk.
Punk Dreads
Create a punk hair style with dreadlocks and funky hair colors such as purple, pink, blue, or teal. Weave ribbons and colored strips into your dreads, twisting them around the hair and leaving some thicker ribbons free to add texture and variety to the look. Many clip on hairpieces in colored dreadlock styles are available to help you create this type of punk look easily.
Loose Dreads
Loosely twisted dreadlocks can be an elegant look for short or medium length hair. The looser twist gives the hair extra softness without losing the control and overall texture of dreadlocks, and simple twists are faster to create. Use a quick spritz of hair spray to help the style hold looser dreads, however, to ensure the look stays fresh.
Easy Updo
Long dreadlocks can be easily coiled into a thick bun or twist at the back of the head. Because dreads have a thick, ruffled appearance, this will not be a sleek, neat style, but it is a great casual updo to keep your dreads under control and to give you options for different dreadlock hair styles.
Career Styles
Well groomed dreadlocks are a great career hair style for black men. For the best impression, the dreadlocks should be no more than medium thick, and they should be woven to frame the face without obscuring the eyes. Keep them well conditioned and neat for a casual yet career-oriented style with personal flair.
Coordinated Dreads
A popular look in punk culture is to coordinate hair color with seasons or fashions. While bright blonde dreadlocks may be perfect for summer, adding orange and red shades to the style can help you blend your look into fall easily and colorfully.
Thin Dreads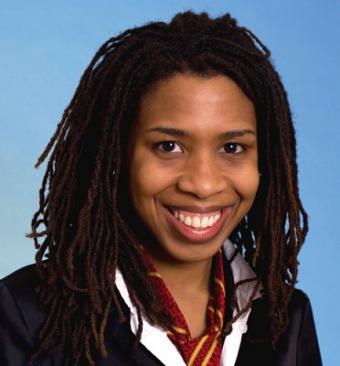 Thin, long dreadlocks are an alternative to micro braids but can still be styled many different ways for unique and beautiful looks. Leaving dreadlocks loose is a common option, or the sides can be pulled back with hair combs or clips. Longer dreadlocks with thinner plaits can also be styled into updos, half updos, or twists.
Funky Punk
Bold contrasting colors added to dreadlocks creates a fantastic punk style. To create this look, dye the hair in sections before creating the dreadlocks. This allows you to create twists and patterns with the contrasting colors as you weave your dreads. Use some solid dreads and some with two tone twisted color for variety.
Short Dreadlocks
For very short hair, keep dreadlocks thin and uniform. This gives the hair style a unique and beautiful texture that has the styling ease of durable dreadlocks. The shorter the hair is, however, the thinner the dreadlocks will need to be for a fashionable look, and that can take more time to create the style.
Dread Buns
Long dreadlocks can be twisted together to form fun buns on the side of the head for a practical and funky updo style without as much bulk as if the dreads were twisted into a single bun. Other options include ponytails and pigtails with dreadlocks.
Colored Tips
Coloring the tips of your dreadlocks in a funky, bold shade is a great way to add punk hair color to your look with low maintenance results. As the hair grows longer, there is no need for continual color touchups to blend in the roots, and instead the color will stay just as striking as when it was first applied.
Loose Dreads
Dreadlocks do not always need to be tightly coiled. Instead, loose but thick ringlet curls simulate the look of dreadlocks but still have a vintage curly hair look, particularly for long hair. This style can easily be created with a curling iron and a stiff hair spray to help the curls keep their shape.
For more ideas for dreadlocks and other alternative and stylish looks, check out: