Seventeen Beauty Director Discusses Teen Hair Trends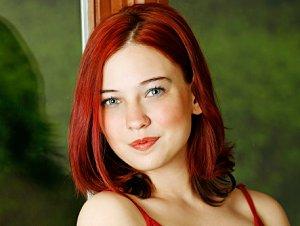 Are you looking for the hottest teen hair trends? Whether you want to channel your favorite Gossip girl or want to rock a boho look, we took the hassle out of looking hot! Read on as Seventeen magazine beauty director and style expert Yesenia Almonte shares her insider tips on teen hair trends and cute teen hair styles.
Popular Teen Hair Trends
What are a few stylish teen hair trends?
Girly and frilly headbands are all the rage (thanks to Gossip girl), braids and twists are hot -- also celebrity inspired...Lauren Conrad, Whitney and Nicole Ritchie have made them popular.
Are guys grooming their hair more or is the messy look still popular?
I feel like guys are starting to be a little more groomed; it's not really messy, but also not super polished. It's more like the imperfect perfect hair if that makes any sense.
Get Color
At what age do most teens start color processing their hair?
I would say around 16/17.
Are there any budget-friendly ways for teens to experiment with hair color?
Companies like Clairol are really perfecting the way girls can color their hair without damaging it or making any drastic mistakes or spending a whole lot. I love the Herbal Essences shade-on-shade highlights because it lets you experiment with color to help your natural color stand out...it's super easy to use, it has 2 colorful combs so that you can customize the thickness of the highlights. It's easier than ever to color your hair at home and so cheap!
What teen hair trends are you seeing for formal dances such as prom and homecoming?
I think it's definitely less polished and elegant, and more flirty and looser and softer. I think girls are using more hair accessories now.
Find Your Look
What's your advice to teens on finding a flattering hairstyle?
My advice is to work with your natural texture and keep it as healthy as possible. If you do both, you'll find that styling your hair becomes an easy thing to do everyday. Now, there are some girls who have hair issues (i.e. major frizz, major pouf, flat all over), in which case you need to find the right styling product for you. Oftentimes, girls are frustrated with styling their hair and it's because they are using the wrong products. Of course, you could always go to Seventeen. We have a virtual salon so that you can upload your photo and try on different styles.
Any teen hair trends that can go from school day to date night?
A half up updo. It's so simple; it's away from your face so it's proper for school -- but it's loose and flowy so it can easily go into night.
What accessories or heated tools should every teen girl own to create a variety of updo and dressy hair styles?
I love a medium-size curling iron: it can give flat, straight strands body and it can soften tight, frizzy curls. I also love any hair accessory that is metallic, like a double-stranded metallic hair band. It just adds a little twinkle to your style.
Do you have any wallet friendly styling or shampoo recommendations?
Herbal Essences makes the yummiest smelling shampoos & conditioners for all hair types. When you want to keep your hair moisturized and healthy, Pantene is great, and if you have dandruff I totally swear by the newest Head & Shoulder shampoos & conditioners. I also love Garnier and John Frieda for styling...they make the best frizz-fighting products.
Could you name your favorite, trendy teen hair accessory?
I really like the boho print head wraps/scarves for summer (Goody makes some nice ones) and metallic headbands for year round.
Once the caps fly off and teens enter the "real world", what should they do to their hairstyle to polish themselves up for either their first job or first semester in college?
Again, I think when you work with your hair texture and treat it right (i.e. weekly deep conditioning treatments, taking a break from hot tools, not combing it too roughly), then you will always do well.
---
Thank you, Yesenia Almonte, for sharing these trendy teen hair tips!