Luscious Waves
Long hair is versatile and fun to work with because you can create a wide range of incredible looks. Whether your hair is naturally long or if you use hair extensions, you have many options for a beautiful style.
Long curls and waves are one of the most popular looks, and you can add a side swept flip bang for a fun and flirty look for this style. Adding hair highlights will help you define your curls even more.
Sedu Straight
Straight hair is very chic and trendy, and long hair looks especially elegant when it is straight. Leave your hair loose to make the most of its length, but add a shine serum and anti-frizz spray to keep your locks under control. If you want some texture, consider razored or layered ends for a bit more movement.
Simple Accessories
If you like to wear your long hair down but want to keep it under control easily, a simple barrette is the perfect accessory. Part your hair on the side and pull back one side with a barrette, clip, or pin, choosing one that matches the occasion. Flower clips are especially popular for a luau, beach look or a simple wedding style.
Partial Braids
Braid hair styles are popular for long hair, and there are a lot of styles you can create with braids. Define your look with the illusion of bangs by drawing a French braid across your forehead, but leave the back of your hair long and loose for elegance.
Back Braid
To keep your long hair under control and out of the way, nothing beats a braid. A simple plait will still be distinctive and attractive with very long hair, or you can begin the braid from the side for a more unique look.
Glamour Waves
Thick waves in rich blond hair is a glamorous style that has a vintage touch. Be sure to add volume at the crown to help frame the face, and drape the waves over your shoulders for a sexy style.
Fringe Bangs
Bangs help frame your face and show off your eyes. With long hair, a few layers near the face pair well with a shaggy fringe bang that brushes the eyes to draw attention to your best features.
Partial Updo
A half updo hair style is perfect for a long haired bride. Pull the front of the hair back with a slightly offset part, smoothing each side down over the forehead, then fasten the hair with an appropriate bridal hair piece such as a jeweled clip or pearl barrette. Leaving the back of your hair loose in waves or curls adds sweetness and romance to the style.
Micro Braids
Micro braids are a popular style for long hair for African American women. Micros take a long time to create, but they are a durable look that you can leave loose or style into different arrangements for different occasions. Take care that the braids are not plaited too tight, however, because tight braids can cause excessive breakage and damage.
Crimping
Hair crimping adds exotic texture to your hair that will be distinctive and unique with very long locks. Be sure to add volume to the crown with the crimping, but take care not to add too much - crimping can create excessive volume that may be difficult to manage.
Low Bun
A low bun is a fast, easy style to create for long hair. Draw your hair into a ponytail, then twist and wrap it into a bun before securing it with pins or clips to hold it in place. You can use plain bobby pins for an everyday look, or choose jeweled clips for a special occasion or more elegant style.
Add Color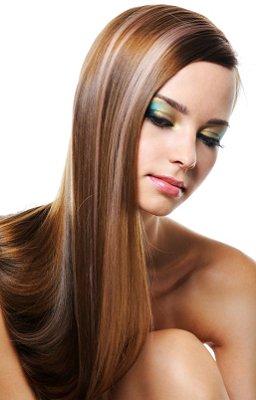 Long hair is distinctive in and of itself, but if you'd like a more eye-catching look, consider adding hair highlights to give your locks a sun kissed, vibrant look. Blended highlights are a subtle option, or you can choose thicker chunks for a more noticeable style.
Ponytails
Ponytails are fun, functional styles that work best with long hair. You can pull your hair back with a simple elastic, a colorful ribbon, or a patterned scrunchie for different looks. Ponytails can be worn high or low, or opt for a side ponytail for a fun, flirty look.
Crazy Styles
One of the most fun things to do with long hair is to invent your own crazy hair styles. Whether you want a shocking alternative look or if you're planning a wild style for a party, you can tease your hair for enormous volume, accented with thin braids or scattered accessories.
Consider a Cut
If you just can't decide what to do with your long hair, consider a long to short hair makeover or an intermediate medium length hair style. You can easily donate your chopped locks to make wigs for cancer patients, or you can trim your hair in stages to get used to shorter lengths.
Want more ideas for long hair styles? These slideshows can offer even more inspiration for your long locks: