New Hair Colors
If you're unhappy with your hair, these pictures of hair color ideas can inspire you to find a way to enhance your locks with a new shade instead of a completely new style.
The first step to finding a new color look is to discover the right hair color for you. Whether you want a totally new shade or just fun hair highlights, choosing the best color will ensure that the look is fabulous.
Subtle Color
Choosing hair lowlights shades can richen your base color without a blatant change. Chocolate, red, or dusky black hues can deepen brunette hair, giving it a more elegant, sophisticated look instantly, while ash, honey, or beige highlights work best in blonde hair.
Hair Highlights
Adding hair highlights to your color will instantly brighten your style. All-over highlights are a great look for any hair color, but be sure the highlights are only two or three shades lighter than the base hair color so they will blend naturally into your hair.
Funky Hair Color
Add some funky edge to your style with an alternative hair color. Chunks, streaks, and tips are bold and refreshing when they are unusual shades of pink, purple, green, or blue, and they can add instant distinction and personal flair to your look.
Platinum Blonde
A bright white or platinum blonde hair color is the ultimate in sophisticated elegance, but it is not a shade that everyone can wear well. Consult with your stylist to see if this cool shade is best for you.
Unique Highlights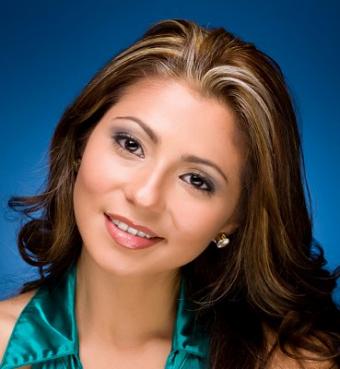 Hair highlights do not have to be event placed throughout the hair to be beautiful. Hair highlighting ideas to add uniqueness to your look include face framing streaks, thick bold chunks, or multi-tone highlights.
Bright Shades
African American women must take care when using hair color to be sure their hair is properly conditioned to withstand a harsh chemical coloring treatment. Choosing shades that blend naturally with your base hair color will be beautiful options that are less damaging to delicate hair.
Colored Bangs
Adding a dash of color to your bangs will bring instant attention to your face and eyes. Choose a contrasting natural shade for a blended look, or opt for unique bold colors for a more daring design.
Two Tone Hair Color
Two tone hair color is an edgy, trendy option, particularly when the colors contrast boldly with one another. Dark underparts topped with a bold blonde hair shade are a popular option, or vice versa.
Rainbow Hair
If you can't decide which hair color ideas are right for you, have fun with a rainbow of shades!
For more pictures of hair color ideas, check out: