Burnt Sienna Hair Color Ideas and Expert Tips
There are no limitations when it comes to hair color. These days, every imaginable shade is fair game, from cotton candy pink to turquoise and burnt sienna. If the latter appeals to you, there are many ways to achieve this warm and on-trend look.
Understanding the Shade
What makes this particular hair color so intriguing is the combination of colors involved. The style mixes auburn and golden brown together, along with hints of mauve or violet. The end result is a rich, bold, and multifaceted color that flatters a wide range of undertones.
Burnt sienna can be altered to suit anyone with warm, cool, or neutral tones. According to a LookAfter Hair Company article on fall hair color, the best way to achieve a flattering look for a warmer skin tone is to add more auburn or caramel, and if you have a cooler tone, play up the mauve or burgundy. Someone with neutral skin can wear any combination of colors as they will all be complementary.
This hair color is incredibly versatile - perhaps that is why so many celebrities have worn various versions of the look. Some choose a more subtle finish while others fully embrace the unique blend of colors. From Lily James to Kelly Clarkson, Kim Kardashian to Scarlett Johansson, there are plenty of A-listers to inspire your next look.
Different Ways to Wear It
Since this fashionable color is so versatile, it can be worn many ways. Those wanting to achieve a burnt sienna look should first consider the type of style they want. For instance:
Highlights
Highlights are a fantastic way to add vibrancy and dimension to the hair. If you are hesitant about embracing full-blown color, then start small. Add auburn, golden brown, and mauve highlights to your existing hair color. The sections can be as thick or thin as you like - and you can play around with placement until you are satisfied. For tips on how to highlight your hair and achieve a burnt sienna look, check out this StyleCraze article on highlight ideas.
Ombre
Ombre is another option to consider. Not only does this give your hair an exciting twist, but it continues to be a must-have style for beauty lovers, fashionistas, and A-listers alike. Effortlessly combine two hot hair trends by choosing a burnt sienna ombre style. The colors should fade from your natural hair to a rich combination of brown, auburn, and mauve. The two-toned color can start up as high or low as you like, depending on how dramatic you want the finished look to be.
All Over Color
All over color is ideal for anyone looking to make a statement with her hair. It typically starts off with a rich violet-brown base color and then has different colors woven throughout. Those colors include: auburn, golden brown, mauve, violet, and sometimes lighter shades of brown as well. It is important to start off with a warm base color as it allows the other shades to stand out. Whether you have short, medium, or long hair, this all over burnt sienna look will work well.
Contrasting Colors
Contrasting colors put a fresh spin on this hair color trend. According to BeautyHacked, there are many creative ways to incorporate burnt sienna into your style. For instance, you can play with contrast by choosing a frosty burnt sienna (violet and light auburn underneath with plenty of chunky blonde highlights), auburn burnt sienna (mostly auburn with hints of violet and golden brown), and violet burnt sienna (a violet base color with golden and auburn highlights over top).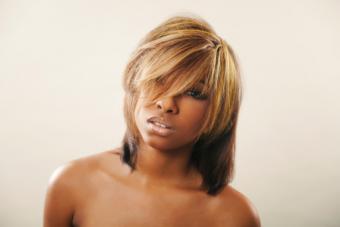 How to Achieve the Look at Home
Are you ready to give yourself a burnt sienna makeover? It is possible to re-vamp your style at home with the help of products you can find online and at most drugstores. A few examples include:
L'Oreal Colorista Spray

L'Oreal Colorista Spray. Just because burnt sienna is all the rage doesn't mean you have to make a full commitment. (At least not right away). Test it out with the 1-Day Color line from L'Oreal Paris (about $10). With shades like Rose Gold and Pastel Lavender, you can add hints of color to your hair with ease. A few sprays here and there is all it will take to mimic the appearance of burnt sienna hair color. Mix and match colors until you feel confident with the finished look. If you decide you want to make your burnt sienna style more permanent, head to a salon or try one of the other at home options on this list.
Paul Mitchell PM Shines Demi-Permanent Hair Color. For anyone who craves this gorgeous color without all the work, consider this dye from Paul Mitchell, which runs about $12. The renowned haircare brand offers an ammonia-free color in the shade Burnt Sienna (which is described as a dark auburn brown). While it won't give you those hints of golden brown and violet (or the highlights), the overall finish will be fabulous. The best part? It will last for four to six weeks before the tone starts to fade.

Clairol Nice 'n Easy Permanent Hair Color

Clairol Nice 'n Easy Permanent Hair Color. Another option is to use more than one dye to achieve multidimensional hair. Most companies offer a wide range of colors, like Clairol, for example (about $7 each at Walmart). You can mix shades like Dark Burgundy, Light Auburn, and Sandy Copper Blonde to get that burnt sienna color. Choose your base color (which will vary depending on your undertones) and use the other colors as highlights. Create highlights at home using foil (like in this Fall Hair Color Tutorial) or a highlighting cap. Keep in mind that highlighting can be costly and time-consuming. This process will require multiple boxes of dye and plenty of patience. So, consider your skill level and budget beforehand.
eSalon Custom Hair Color. If you are having trouble finding the exact shade you are after, consider ordering a custom color from eSalon (about $10 - $25). It is a great alternative if you want a professional look without the cost of a salon visit. During this process, color experts put together a dye that meets your specific needs (they consider everything from natural color to skin tone and hair texture). Before long, a kit will arrive at your doorstep so you can create your own burnt sienna look with ease.
When to See a Professional
While it is possible to create this colorful style at home, sometimes, it is best to see a professional. This is especially true if you have hair that is resistant to dye, you are undergoing a drastic change (either much lighter or much darker), or you are inexperienced with dye kits. A professional has the knowledge and experience to simplify the process. They'll ensure that the color you want is the color you get.
Expertise comes in handy when it comes to this complex, but gorgeous, hair color. Before you head to the nearest salon, there are a few things to keep in mind. For instance:
Determine the style you want. Whether it is all over color or some well-placed highlights, know the look you are after before you book an appointment. This will make it easier for both you and your hair stylist.
Talk to your stylist about your undertone. If you are unsure or are having difficulty figuring out what your skin tone is, ask! A professional can answer your questions and make suggestions, so your burnt sienna color is perfectly tailored to you.
Bring in example photos whenever possible. Sometimes, it is difficult to explain exactly what you want. That is why reference pictures (whether they come from a hairstyle website or fashion magazine) are important.
Treat Yourself to a New Hair Color
Burnt sienna is so much more than a trendy hair color. It is rich, warm, intriguing, and can be altered to suit every skin tone, hair type, and length. Anyone can achieve a version of this style with a few minor modifications.